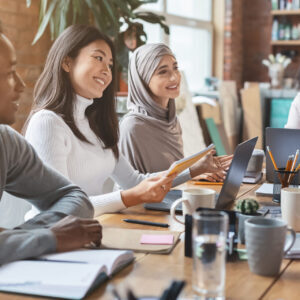 Learning has the power to drive change, especially when it's made accessible to learners from diverse groups, or when its goal is to improve diversity, equity and inclusion (DEI) across the organization. To learn how training can help drive a more inclusive future of work, we spoke with Anson Green, senior manager of economic opportunity at Tyson Foods, Lori Spicer Robertson, vice president of DEI at Saks Fifth Avenue and founder and chief joymaker at Wundher, and Alaina Doyle, learning and development director at Wells Fargo. 
Listen now for insights on: 
What we mean by "equitable learning."
What effective allyship looks like in today's business environment.

How can organizations remain accountable and committed to advancing 

equitable

 work and 

learning.